18 June 2019
Cariboni Smart Lighting System: a project for Smart Cities
Transforming basic lighting system structures for today and tomorrow's Smart Cities: connectivity, data collection, service supplies... the Internet of Things passes through here.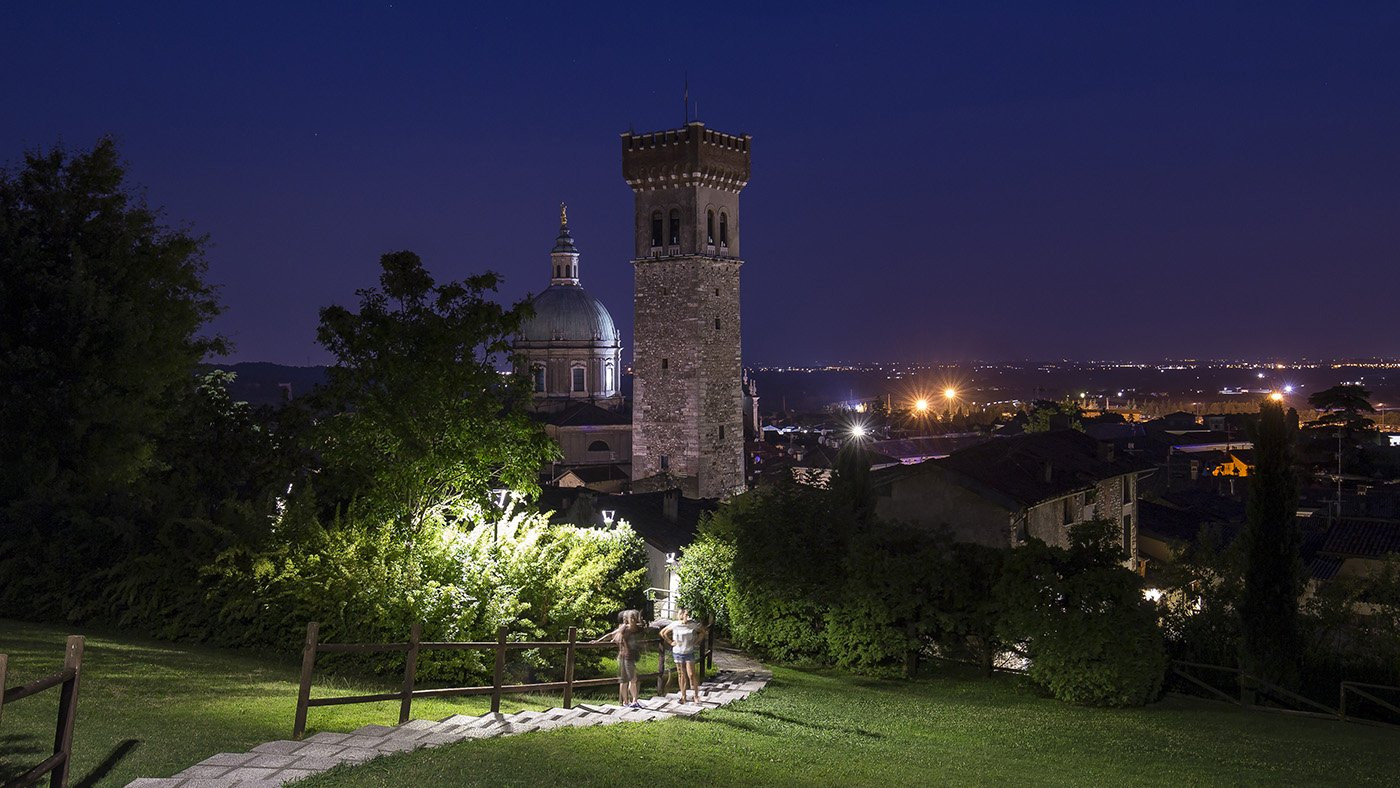 A Smart City is a city that is connected and ready to offer new opportunities for using public spaces and improving people's quality of life. One of the key elements for making cities smarter is the public lighting system which, can easily be transformed into an urban infrastructure for the Internet-of-Things (IoT) as it is evenly distributed across the urban environment and already electrically powered.
The Cariboni Smart Lighting System (SLS)
The Cariboni Smart Lighting System (SLS) is a solution for integrating advanced sensors into the public lighting communication structurethrough SLS, so that luminaires also become "data collectors". Thanks to a series of sensors, luminaires can collect data on their own performance, on the environment, on people and on events, by sending them to specialised public services that process and translate them into useful information for the city.
To simplify the addition of new smart functions on urban lighting systems, a range of products is available in our catalogue with the Zhaga 18 attachment as well as the hardware and firmware integration required for wireless connectivity and sending data.
Cariboni Smart Lighting System and Zhaga 18
The Zhaga 18 connector, defined in Book 18 of the Zhaga consortium (an international organisation set up to develop specific standards for "LED light engine" interfaces) is the new standard for the electrical and mechanical interface between LED outdoor devices and environmental detection and communication sensors.
Thanks to standardization, the Zhaga 18 attachment makes it easy to transform luminaires into wireless communication nodes that can interact with an external control network. This allows luminaires to becomefuture-proofas they can be updated in line with technological developments in the sector.
Another benefit of this solution is that it is an open system, and using only one interface allows the PA or public lighting network operators to choose products made by different manufacturers and manage them in a single remote control system.
Products designed to meet the challenge of the future
The Zhaga 18 attachment, combined with technologically advanced drivers, allows the sensors to be integrated with communication systems that interact using DALI2.0 communication protocol.
When the device is not interfaced with other modules, a knock-resistant sealing hood can be fitted on it, so it is ready to be used by new systems. This option allows products that are open to technological developments to be installed at a minimum cost, so cities can truly become smart cities.
The Cariboni Smart Lighting System (SLS) offers public authorities, system operators and citizens numerous benefits. The data collected by the sensors can be analysed to create more effective urban plans, shared with third parties via software platforms or passed on to citizens through mobile apps or variable message panels.
The possibilities are endless, but some deserve particular attention, such as:
remote system management: offering remote dimming profile programming, energy reports and troubleshooting for each individual light point in the lighting network in order to reduce energy consumption, management costs and system maintenance;

Wi-Fi access points for reinforcing the public connection network;

video surveillance for increasing perceived safety levels, stimulating the usability of venues at night too, and discouraging acts of vandalism;

sound diffusion: amplification systems for audio messages or music;

car parks: integration with free parking spaces identification systems to inform citizens via special apps;

traffic: pedestrian, cycle or vehicle traffic monitoring to adapt the light flows of the urban lighting network to the real needs of the moment or to share information regarding viability with citizens via variable message panels or apps (

adaptive illumination

);

geolocalisation: information regarding the exact position of children or elderly people carrying special tags, public transport vehicles or bicycles, shared mobility motorbikes or cars;

weather: local weather condition analyses in order to share forecasts with citizens via variable message panels or apps, adapt urban lighting network light flows to the real needs of the moment or control public irrigation systems;

pollution: atmospheric or sound pollution data collection;

utilities: reading utility meters remotely to reduce the cost of operator visits;

tourism: providing information about historic or cultural places of interest and services like ticket purchases or event information directly on visitors' electronic devices.

The Cariboni Smart Lighting System (SLS) works closely together with players specialised in electronic infrastructures, connectivity and data processing to offer smart cities complete and reliable solutions.
Every project requires a systemic, site-specific, community-centered approach that we provide by personalising our offer after careful interaction with the designer or association responsible for defining the intervention strategy and identifying the actual urban needs. To create new relationships between users and the space around them, it is essential to analyse the urban environment, discover its strong and weak points, understand its social dynamics, safeguard its identity and enhance its material and immaterial heritage.
The Cariboni Smart Lighting System products
The Cariboni Smart Lighting System (SLS) is available with a Zhaga 18 attachment for these product lines: