04 March 2019
The social impact of urban lighting
In order to design good lighting, it is necessary to have an in-depth understanding of the relationship between space and behaviour in order to improve the usability of areas.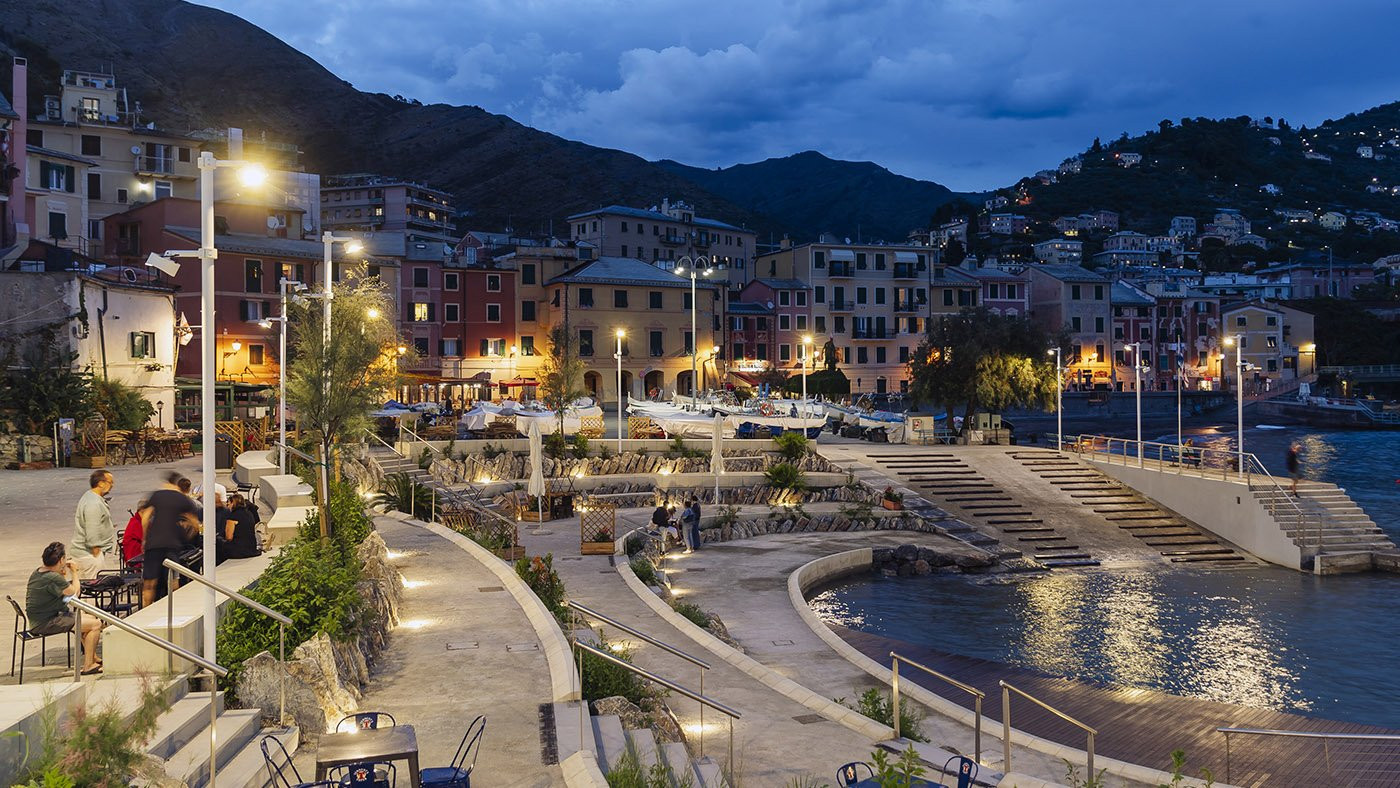 In his book "Building and Dwelling: Ethics for the City", published in 2018 by Allen Lane, which examines the relationship between a constructed environment and the quality of life of its citizens, Richard Sennett claims that night-time is a particularly challenging period for the designing of an open public space, highlighting how the design of a city plays an influential role, and can either enrich or impoverish the experiences of those who live there.
Is good lighting merely a question of security?
What are the best strategies for improving the liveability of a city at night through lighting? Urban lighting has always played a role of prime importance in safer driving and crime prevention. The history of research into lighting is in fact dominated by studies into luminance and visual performance, mainly because interest in lighting has almost always been led by matters concerning economics and production. This tendency has spawned extensive knowledge on how levels of light can influence visibility and reduce dazzling.
However, exposure to light also has other consequences which go beyond these albeit highly valid considerations, first and foremost the emotive and social effects which need to be taken into consideration in order to improve the quality of lighting.
Recent research (Research article: "Emotions and the Urban Lighting Environment: A Cross-Cultural Comparison" Amparo Berenice Calvillo Cortés, Luis Eduardo Falcón Morales, 2016) focuses on the relationship between emotions and urban lighting scenes. This study focuses attention on the emotions experienced by the participants in outdoors public spaces such as pedestrian areas, parks as well as others. The authors maintain that lighting can generate moods(happiness, readiness, uncertainty, fear, affection, fascination, enjoyment, inspiration, surprise, disdain, delusion, satisfaction and preferences in opinions of an aesthetic nature) and that the intensity and distribution of lighting can also influence a sense of security as well as social relationships. A well-illuminated space in which faces and facial expressions are recognisable creates a sense of increased comfort and users feel protected and not threatened by the presence of others.
Light as a social experience
Lighting can therefore increase citizens' sense of trust towards the city and the people who inhabit it. In cases in which the design of urban space is aimed at areas for meeting and passing time, lighting can contribute by strengthening the experience of the image at night, thus encouraging people to remain and to interact with each other, as well as promoting socialisation within the urban community.
For good city lighting, it is therefore not enough for systems to conform to the technical requirements imposed by regulations or to the economic and energy-related demands of the client, nor to render urban settings spectacular. Rather, it is important to fully understand the relationship between spaces and behaviour, in order to improve night-time usability and the liveability of urban spaces with light.
Cariboni works closely alongside urban professionals throughout the design process and renders its technical lighting experience available with the aim of guaranteeing the best possible lighting in all spaces.